COME JOIN US AUG 12th – 16th for "To Mars and Beyond"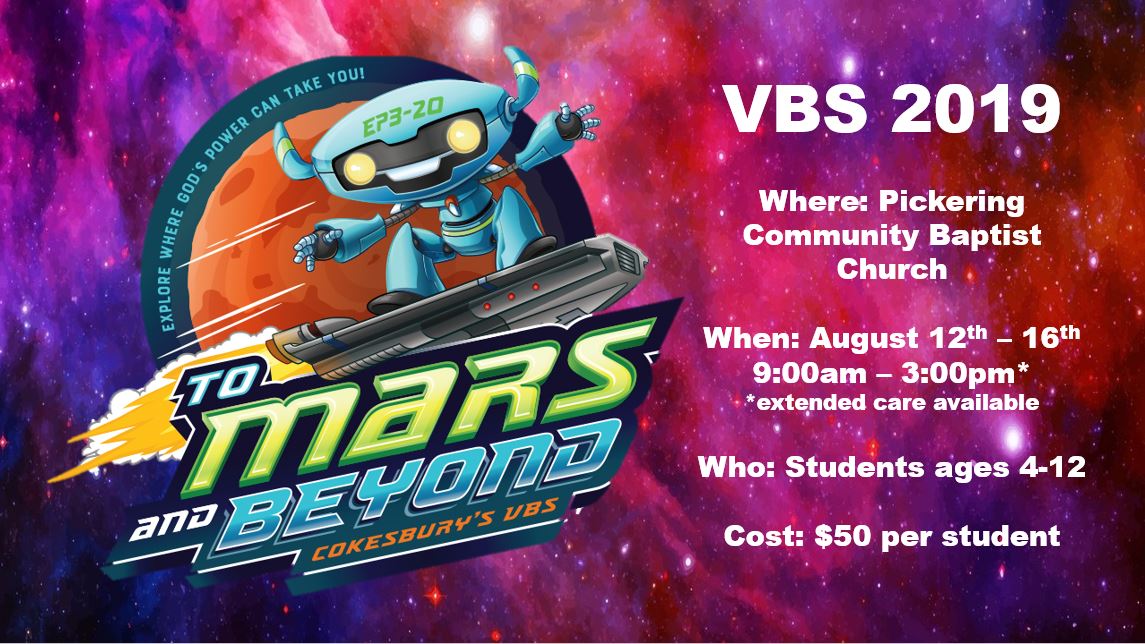 READY TO GO WHERE NO VBS HAS GONE BEFORE!?! Come join us this year for an amazing VBS. Together we will explore the stars and discover that truth isn't "out there somewhere" but is found in the Bible.
* Extended care hours can start as early as 8am and go as long as 6pm… but there is additional charge of $25 for extended care. Please contact us for more information. Note:

Students must provide their own lunches

for VBS, we will provide snacks, games, crafts and fun!
OUR VBS IS FULL
WE HAVE REACHED OUR CAPACITY FOR STUDENTS FOR VBS
IF YOU HAVE ALREADY REGISTERED YOU CAN STILL PRINT THE REGISTRATION FORM
BELOW AND BRING IT ON AUG 12TH
Print off the form, fill it out and bring it with you on the first day of VBS along with any registration fees.